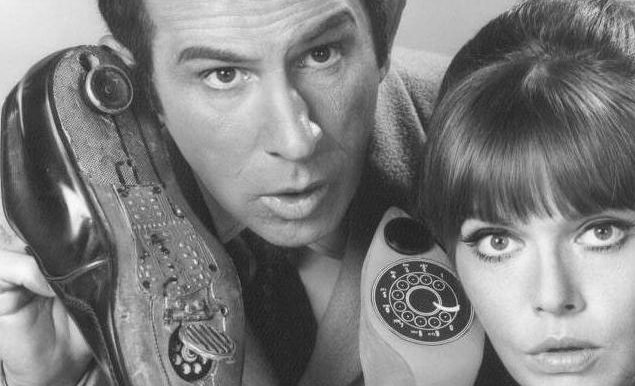 Do you remember the TV Series "Get Smart", the shoe phone? Believe it or not there was a time when you couldn't answer your phone away from your home or office. When fax machines saved us three days wait and seven cents postage, when later we complained "why fax when you can scan & email?" Technology has changed our lives today, and there's more to come…
I was in the floor tiling business in the 90's, and like other small business owners turned to technology for competitive advantages, to bypass manual methods with automation such as record keeping, accounting and payroll. Everyone was making the change, and the more technology we used, the more dependent we became on it. As result the "MSP" was born, the Managed Service Provider you called to fix your system or keep it running. MSP's are to computers what the Doctor is to the human body; BUT without the requirement of training or a license. As good IT support was hard to come by in the 90's, I learned to do my own, my customer's computers and networks too, and eventually left the floor business to become a full time MSP.
20 years passing I can tell you my team and I have supported hundreds of small business in South Florida through a diversity of technological advances and changes. I've also learned some things never change, like why a portion of newer technology hardly gets used, is replaced or simply fades away. Business owners want to know what they invest in will work and translate into financial savings. IP phones sounded like a good idea when they first came out, but until Internet bandwidth and connectivity improved, my clients didn't see it as a viable alternative to landlines.
Now that all you small business owners have IP phones and switched from DSL or costly T1 bandwidth to faster and less expensive cable service, get ready for another big change. By now you're used to paying top dollar to outsourced MSP's for maintaining and fixing your broken networks. Currently, the true costs of outsourcing IT is an amount unknown to most of you, a compilation of emergency and normal hour repairs, maintenance, disaster prevention, hardware & software costs, upgrades as well as expenses from downtime and inefficiencies. The good news is that because of recent technological advances you're going to be paying your MSP less, about half as the industry is being completely revamped. When Cloud Computer Hosting is implemented, business owners can expect to see efficiencies increase while the cost of running such services is significantly reduced.
What is Cloud Computer Hosting? In the late 90's MSP's were able to supplement customer support by remote connection to office computers. But Internet connections were slow, not dependable, and remote software was not much better so it was rarely used. But today, with improvements made to internet speeds & program reliability, the use of ever evolving remote software is notably common as most everyone has experienced support by someone, a professional or even a friend who has accessed their computer remotely. Such improvements have also opened doorways to additional methods businesses will use to create additional savings and enhance reliability, efficiencies, security and more for their operations. Cloud Computer Hosting is computers you use, the most powerful systems available that you never have to buy, but rent that becomes your network "home in the cloud." Why pay for several expensive computers that require costly professionally maintenance when you don't have to? Thousands of dollars are spent by many companies on hardware that will likely be donated or disposed of after only a few years of use. Buying new computers every few years will become a thing of the past when businesses learn they can get better performance at lower costs with a virtual "business in cloud" that is customized to suit their needs. Cloud Computer Hosting replaces your office computers with simple, low cost PC's that act as a window to higher powered offsite machines. Business owners know, and startups soon learn that hardware and software, expensive as it is, is nothing when compared to the cost of maintenance and repair. Cloud Computer Hosting is the alternative to on-site systems that is catching on making the high cost of MSP services for virus repairs, computer crashes, upgrades, data recoveries and the rest a thing of the past. It's simply a matter of time, you too will make the change when you understand the savings and added benefits of reliability, performance, production, security, accessibility and more.